Remarkably Mark #44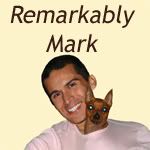 #44: The Baker's Dozen, SFPD and Homophobia
Jeffrey
The Gay Expat
joins me to discuss the recent incident in San Francisco involving the Yale singing group
The Baker's Dozen
. We talk about violence, homophobia, and the effect of privilege in the legal system. Thanks to listener Nancy Belt Wilson for bringing this to my attention and providing links.
SF Local ABC Report
iteam blog coverage
Yale Daily News coverage
Shakespeare's Sister
Andrew Towle's towleroad.com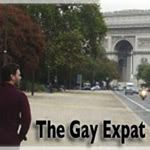 Theme Music: "Viva Remarkably Mark!" by John Ong.
www.onglinepodcast.com
Voice Mail line: 1-646-797-3196
skype:
remarkablepalate
remarkablymark.podshow.com
Remarkably Mark
,
podcast
,
chef
,
qpodder
,
queercaster
,
The Baker's Dozen
,
Yale
,
San Francisco
,
The Gay Expat
,
Chef Mark
Labels: homophobia, podcast, the baker's dozen, the gay expat, yale