Remarkably Mark #110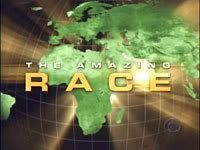 Remarkably Mark #110: Baby, There's No More Milk!
Archer from
Archerradio.com
joins me to discuss week 3 of The Amazing Race, from hernias, to ugly Americanism and stinky camels. We recap the week, and make our predictions for who we want to win. Then we discuss the appropriateness of sending religious emails to a business email list.
Starting a new website? use these codes for discounts at
GoDaddy.com
:
palate1 for 10% off any order
palate2 for $5 off any order of $30 or more
palate3 to get a .COM domain name for just $6.95 a year
Theme Music: "Viva Remarkably Mark!" by John Ong.
www.onglinepodcast.com
Voice Mail line: 1-646-797-3196
skype:
remarkablepalate
remarkablepalate@gmail.com
remarkablymark.blogspot.com
Remarkably Mark
,
podcast
,
The Amazing Race
,
Archer
,
Chef Mark
Labels: archerr, podcast, the amazing race